Week 53…
Hello people!  Happy Monday, Happy Monday, Happy Monday! 
Why am I so happy?  Well…apart from all the crack, I suppose I'm so effing jolly cause I'm on vacation!!  That's right, I busted my hump for the month of May so that I culd usher in June in the welcoming bosom of the Big Apple herself.  I'm in New York City, kids!  Wooo hooo! 
Many of ya'll don't know that Her Hotness lived in NYC (Brooklyn, to be specific) for five fantastic years.  I absolutely love this city!  I come back at least once a year to visit and play, and this trip is no different.  I have the best peeps here.  The best!  I've laughed more over the past 48 hours than I have in a while.  This time tomorrow I will be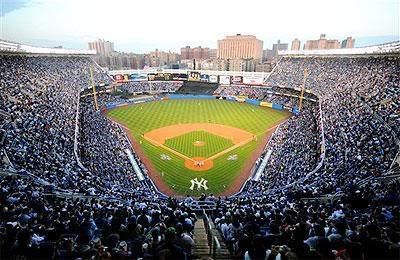 donning my beloved Jeter tee and heading up to the boogie down Bronx where Manspiration after Manspiration after Manspiration awaits!  Talk about helping Her Hotness achieve her hotness…the Yanks live are almost toooo much of a good thing!!  And I've got effing great seats (thank you Visa!) and am going with effing great friends, with the fabulous Miss Gee among them.  She'd like to say hi:
Enchante, ya'll.  Charmed I'm very sure.  It is true that I am in the present company of your one and only, Her Hotness.  She fell from the morning sky o'er Manhattan, loaded with luggage, weary and worn, yet happy and hot hot hot.  Up the stairs she climbed, and my eyes caught sight of this most lovely creature of obvious health, ever-growing strength, and possibly even a new grace that comes to those who are easy with themselves.  Those who are sure.  Those who are well.  Those who are hot!  She, who has always been a beauty, remains so and indeed is more so! 
Her Hotness bids me to close. Derek Jeter awaits us.  It shall be a glorious summer day.  Blue skies, a few beers, good friends, and God's finest work displayed below our lofty view.  What could be better, I ask you?  Greeting you all has been a pleasure.  Now away I go.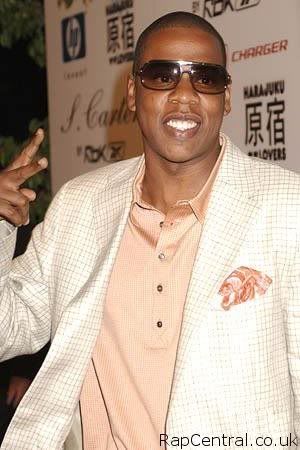 Doesn't she rock?!
Wednesday brings continued Manjoyment, as I also have tickets (thank you Visa!) to see Cat on a Hot Tin Roof starring former Hot Manspiration of the Week Terrence Howard.  (I am a complete theater geek and adore, adore, adore Tennessee Williams…this was the first show I ever acted in professionally, so it holds a particularly soft spot in my heart…and how fitting that the one show I manage to sneak in whilst here has Hot in the title?!) 
Needless to say, I did not weigh in this morning.  I don't have my scale…in fact, I don't even think there is one in my friend's apartment.  And that's fine with me.  I have been so consumed with food and goals and working out these past few weeks that it is nice to just sit back and enjoy the fruits of my labor (though I am still enjoying fruit, don't worry Eileen!).  My peeps here have been overwhelmingly kind in their praise of my shrinking bod…I guess you could say that they are Friendspiring me!  My mother, whom I have not seen since January, will be with me on Wednesday…I can't wait to see her reaction.  I'll be spending this weekend in my hometown of Harrisburg, PA with family members galore…I'm sure they will Famspire me.  (We're throwing a surprise 80th birthday party for my grandmother…perhaps I am throwing too much caution to the wind in revealing the surprise party on the freaking Internet, but the only thing my grandmom knows of the Internet is Netflix, and I take care of that for her…so long as she keeps getting her episodes of Charmed or Doogie Howser, MD she's happy….by the way,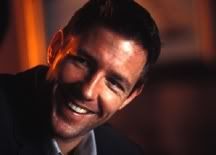 if you are reading this and you know my grandmother you'd better keep your mouth shut!  You give away this surprise and I WILL find you…) 
My cross country sojourn ends next Monday, so my next Weekly Speak won't come 'till Tuesday (prob in the evening…a sister's gotta sleep!).  And then Father's Day is coming…you know what that means!!!
And in conclusion, I'd like to pose a query raised by my dear friend Michael yesterday afternoon (and yes, there may have been a few bottles of wine involved):  Wouldn't it be so much fun if Steven Cojocaru were here?
Seriously, wouldn't it?!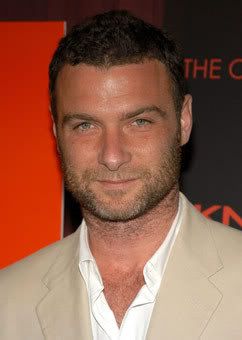 Hot Manspirations of the Week:  Ahhh kids, I'm in a New York state of mind.  I've got three gents that are quintessential NYC to me…each brings his own special flava to the delicious dish that is Manhattan…we've got Jay-Z, the Brooklyn born former gangster turned exceptional rapper and even better businessman…not classically good looking but freaking sexy as HELL…a sexiness built out of talent, I suppose…talent and a KILLER wardrobe…Beyonce is no idiot, this one is definitely a keeper….next we have the Long Island born former indie filmmaker turned successful actor and supermodel baby daddy…Ed Burns' looks have aged remarkably well, turning this former pretty Irish boy into a sharper, more rough hewn, sexier Hot Man…Christy Turlington is no idiot, this one is defintely a keeper…last up we have Liev Schrieber, uber-talented, uber-tall brooding star of stage and screen…I can personally vouch for the Hotness of this one, as I used to run into him every morning on my way to work…I worked for NYU in a building adjacent to the Public Theater…he worked out at the Crunch across the street…he'd be all sweaty and ripped and Hot and I'd try not to stare…but I'd fail…I think he started to recognize me after a while, which gave me no end of happiness…Naomi Watts is no idiot, this one's a keeper!
See ya next week kids.  Here we go Yankees, here we go!  (clap, clap!)
2 Responses
miss gee Says:
June 2nd, 2008 at 11:27 am

"N.Y.C.
What is it about you?
You're big!
You're loud!
You're tough!
N.Y.C.
I've gone years without you,
Now I
Can't get
Enough!"

Hot child in the city. And how.
xoxo

Val Says:
June 12th, 2008 at 11:27 am

How I miss my hometown of NYC. I miss being cat-called and oggled by random men on the subway.
I miss having shouting matches in the street over 'who made whom step off the curb'.

This NW vibe I live with, although quite peaceful, can be soooo dull.

I miss oodles of black men (although I do get to wake up next to my favorite one every morning), latino men, men in suits, all walking briskly along the city streets.

sigh. I've given up non-stop hotties for clean air to breathe and a lack of garbage.

hhmmmmm…….
Leave a Comment