Let's try this again…
Week 37:  down 1 pound (-30.5 pounds total!)
Now that I am of sound body and mind, let us proceed apace to our Hotter purpose.  I mentioned last week that I have a Secret Weapon.  I know you're all chomping at the bit for the reveal, but first a little background. 
HMD'ers, my dear, lovely HMD'ers, Her Hotness is working uber-hard for ya'll.  I want so much to be a major source of inspiration for each of you, your own personal Hot Womanspiration.  I don't want to be another grim statistic.  I want to be a freaking success story!!  And for as much as I want to just dig deep and tough it out, for as much as I believe in the American-ness of finding some inner gumption to pull oneself to victory, the fact of the matter is alarmingly clear - there is no way IN HELL I'm gonna be able to do this alone! 
(Don't cry for me, HMD'ers…I know you are always with me…well, at least every Monday during the first ten minutes of work…and I adore you and wrap myself in the cashmere sweater of your love, but alas and alack 'tis not enough…the mountain is too high, the valley is too low, the ass is too wide…Her Hotness needs more than your bloglove, more than your webwarmth…it's not you, it's me…)
And thus, a Secret Weapon was born.  In the Secret-esque way that many parts of my life have played out lately, I asked for and was given EXACTLY what I needed.  Oprah has Bob Greene, the Biggest Losers have Jillian and Bob, and I have Eileen.
Come on, Eileen!
(I had to do it.  Sorry.)
If I could give you all a gift, I would give you each an Eileen.  I started working out with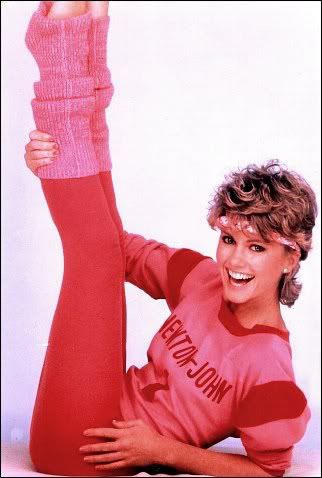 her around the middle of December when the prospect of Seasons Eatings was sending me into a state of frenzy and fury.  We meet once a week and she gives me homework tailored to my house and hardware.  She kicks my ass!  Even as I write this, parts of my body that I thought only existed in theory are thumping with pain, still recovering from a post-work workout with my Secret Weapon.  The best part - she's just as invested in this as I am.  How lucky am I?!?!?!?  When we're in the midst of a really tough part of our session, when I'm starting to a) wonder if it is all really worth it (it is, it is!) and b) convince myself I'm gonna have a coronary, she has the brilliance to utter the name Gerard Butler, giving Hot Manspiration a BRILLIANT and practical use I had sadly, woefully overlooked.  (I've actually decided that Derek Jeter is a better name to say when the going gets particularly tough…it's got those great consonants that you can use to slice through the pain…ooooh, that's deep - I used my words to slice through the pain.  You guys can totally borrow that one if you wanna…)
Anyhoo, I just wanted to be completely honest and forthright with all HMD goings on.  You may have wondered how someone could lose the 5.5 pounds I lost last week.  I needed to tell you how.  I get physical.  Very, VERY physical.  With a woman.  How Hot is that?!
Come on, Eileen!
(I couldn't resist!)
Hot Manspirations of the Week:  Did ya'll watch the Grammys?  I totally didn't.  I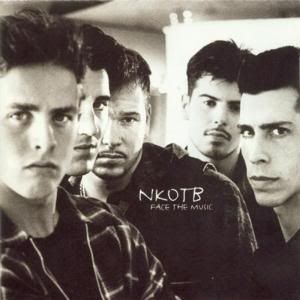 was too busy being social to sit down and watch what sounds like a great show.  But the Grammys were SO not the biggest music news of the week for me.  Oh hells no, not this week…not this WONDERFUL, GLORIOUS WEEK, for on this wonderful, glorious week it was confirmed that New Kids on the Block will be reuniting for a tour!!!!!!!!!!!!!!!!!!!!!!!!!!!!!  I am bewitched, bothered and bewildered (yet still, somehow, hangin' tough)…I am all a tither…as you well may have guessed I was the biggest NKOTB fan during my high school years.  (I've just aged myself.  Damn!)  I went to two concerts, jumped a fence, A FENCE!, to try and meet them, I had the pins, the pillows, the posters, the t-shirts, the life-size cutout, all the albums, every video meticulously recorded and preserved, more Tiger Beats and Teen Beats than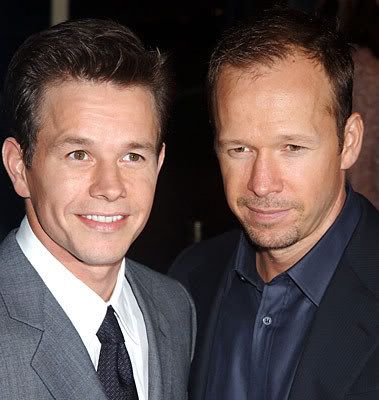 anyone should ever have, my sweet sixteen birthday party at the Penbrook Fire Station (it was, by the by, an AWESOME party…I had a color scheme (green and pink), a DJ, a three tiered birthday cake AND a cold cut platter) was a complete homage to all things NKOTB, every gift, every song, I think my friends and I even had full scale dance routines in which we mimicked the videos move for freaking move.  My fave - Donnie Wahlberg.  That he is the only one of the five to have any semblance of a respectable career (let's call a spade a spade, and this spade says that the Wahlberg brothers have some serious acting chops among them) brings me no end of joy.  Anyhoo, all of this is to say that if NKOTB comes anywhere near the great county of LA, I will be there!  Because they had (and hopefully still have) the right stuff.
(Damn, that was too easy.  I HAD to do it!)
See ya'll next week!
10 Responses
Leave a Comment