Happy Thanksgiving everyone!!!!! 
I hope today's special entry finds you all happy, healthy and surrounded by family, friends and loved ones.  I'm having a wonderfully cozy pre-turkey cup of joe in my apartment with my morning family, Meredith, Matt and Al.  I adore the Macy's Thanksgiving Day Parade…you get to see clips of all the newest shows on Broadway, you get to see Dolly Parton singing holiday tunes, you get to see a smiling Joe Torre in the crowd.  (I love you Joe!  Welcome to LA!  I'd love to show you around, so call me, mmkay?)  What goes better with breakfast?  Nothing, I say.  Nothing!
And now for our Hotter purpose…
The Second Half of the First Annual Hot Man Diet Official List of Things We Are Thankful For:
4)  Smolderingly Sexy Character Actors
If you'll recall the three components of effective Hot Manspiration, you'll notice that talent tops the list.  And how!  I don't know about you guys, but I find talent to be absolutely intoxicating.  It gives a man credence, it gives him gravitas, it gives him heft.  Above all else, it gives him Hots!  (Perhaps this is why I have such issues with Paul Walker…how can I allow him to Manspire me when, gulp, he seriously lacks talent!  There, I said it and I can't take it back, homeboy just CANNOT act!  But he's so gorgeous….but he sucks…but he's beautiful…aghhh!!)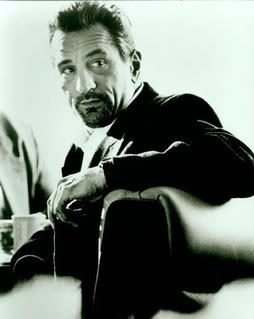 Ever since I was a young 'un, I've had a major crush on Robert DeNiro.  I even put magazine cutouts of him next to all my Johnny Depp, Rick(y) Schroeder and Donnie Wahlberg posters.  He was The Man.  The rest of my crushes were "dreamy"…DeNiro was SEXY, the first man to receive such a label in my adolescence.  Sure, he's definitely getting up there in years.  Sure, he's definitely lost some of the Taxi Driver, Raging Bull and Goodfellas edge that made me want to lose my sixteen year old mind.  But if the day ever comes that I am fortunate enough to meet Robert DeNiro, one of THE most talented actors ever, I can guarantee you that I will melt, drool and fall over myself with desire.  Yes, Robert DeNiro…I'm talking to you!
5)  Men Who Drink Milk
I've said it before, I'll say it again - I get weak in the knees over Hot Men who look like they drink milk.  You know the kind of man I'm talking about - they're all rugged and built and they look like they can fix shit and like they love their mother and have stepped foot in a church once or twice.  There's something very American about this type of man…they seem all wholesome and fresh-scrubbed, while at the same time they seem like they'd totally have at ya, like they'd totally know what to do with ya while they're having at ya, and when you're done, if you need a lightbulb changed or a shelf fixed they could totally take care of that, too…sigh…what a man…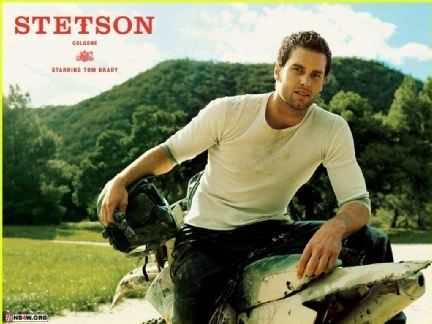 This is Tom Brady's second HMD shout out.  He was, in fact, the first man I identified as the type who drinks milk and fixes shit.  But that was in my tribute to Hot Dads, and Tom
isn't having the smoothest foray into fatherhood, so I thought it only fair to give him an HMD moment that was independent of his baby mamma drama.  (Also, I think this Stetson ad illustrates EVERYTHING I've been saying here about men who drink milk.)  Another Hot Man who fits this bill to a perfectly snug tee is Jeffrey Dean Morgan.  If you don't recognize the name, I'm sure you'll recognize the face from Grey's Anatomy (back when it was good).  Yes, he played Denny, the Hottest terminal patient ever!  I mean, I've already talked about the extreme Hotness of today's crop of tv docs, so imagine how Hot a man has to be to stand out in such a setting?  He was bed-ridden and pale, yet he still looked virile as all get out.  He barely kissed Izzy, yet he still left us all bewitched, bothered and bewildered.  Soon he'll be starring in a movie with Gerard Butler (here's the trailer for P.S. I Love You…I've been drooling over it all week!) and you can bet your ass I'll be there opening night!!! 
6)  Muscles
Does this one even require explanation?  Is it not enough to simply look at LL Cool J in all his chiseled glory?  Must we sully this moment with my yammering?  Can I improve upon his perfection with my prose?  No!  So I'll shut up and you enjoy.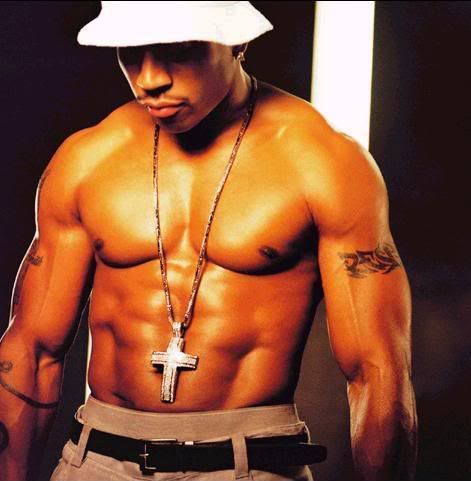 Happy Turkey Day, everyone.  See you next Monday!
One Response
Ms. Orangetree Says:
November 26th, 2007 at 1:02 am

Da-yum, her hotness rolled out some really good ones. Keep up the good work…
Leave a Comment