Week 25: down 2.5 pounds (-19 pounds total!)
We interrupt today's Weekly Speak to bring you a very special Hot Man Diet.  On this, the week we all give thanks for the many blessings in our life, I'd like to take a moment (actually, two moments) to give a few HMD thank yous.  
In addition, I would be remiss if I did not acknowledge that this holiday is the starting lap, so to speak, of the holiday food overdrive.  Let's say we gird ourselves Hot Man Diet-style for the weeks ahead, so that this may be the first New Years in recent history that does not see us scrambling to get rid of the Christmas 10. 
Drumroll, please…
The First Half of the First Annual Hot Man Diet Official List of Things We Are Thankful For:
1)  TV Doctors
Why, why, why are they always so stinking Hot?!  Ever since Clooney donned his ER scrubs, Hot Men everywhere are scrambling not to be doctors in real life, but instead to play one on tv.  Think about it - Thursday nights alone bring us McDreamy, McSteamy, Mekhi Phifer and Have Mercy, (also known as the former Uncle Jesse) and the funny Hot duo of Zach Braff and Donald Faison.  Add to that list the rascally good looks of Dr. House (although 'tis a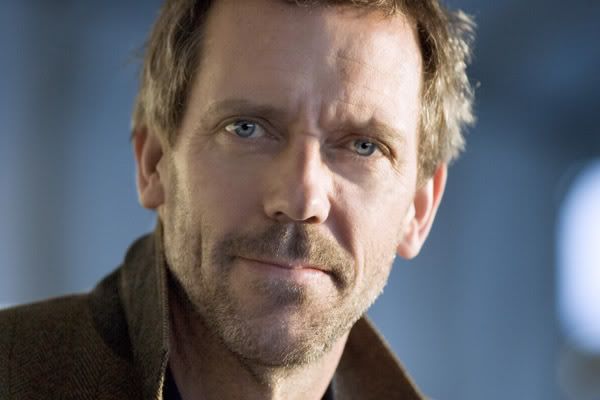 SIN to cover up the sexy British accent…while I am not an avid House watcher, I'm sure I'd check in more often were my favorite accent on full display.  It makes a Hot man Hotter, it just does.  For proof, see below.) and the Taye Diggs/Tim Daly combo on Private Practice and you've got a serious trend on your hands.  And I'm sure I'm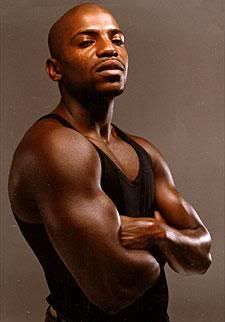 missing some.  The daytime soaps run amok with Hot Men…certainly some of them are neurosurgeons of the Drake Ramorey ilk.  What is the fascination?  Why does it work?  (Because believe you me, it does!)  Is it that we're longing for a Hot smartie with a God-complex and a sexy bedside manner?  Have our childhood fairy tale rescue fantasies morphed into adulthood doc dreams?  ("I don't know what's wrong, my heart just started beating ever so fast, my palms are dripping with sweat and my stomach is doing flip flops…I think I need mouth to mouth, stat!")  Or can we simply peg this all on the ever so influential Dr. Ross…ahhh, Dr. Ross…so bad with women, yet so good with kids…such a closed heart, but such open arms…after you fix us, can we fix you, please?  Please?!
2)  Charmingly Witty Brits
I've said it before and I know I'll say it again - the English/Scottish/Irish accents are pantydroppers!  Oof, I love me some men from across the pond.  They've been a mainstay of HMD from the beginning, the Daniel Craigs, the Gerard Butlers, the Clive O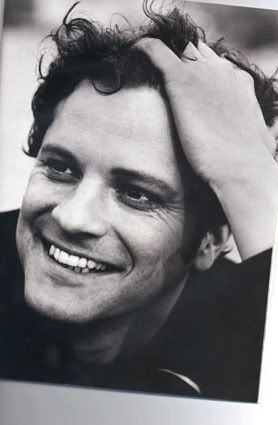 wens of this world.  I can't help it, I'm a Shakespeare geek with a Jane Austen complex and a Merchant Ivory fetish.  I've got a soft spot for period pieces, BBC comedies and Bond, James Bond.  I spent a summer studying in Oxford and, apart from a rather disastrous punting experience, decided that I MUST have been a Brit in a past life (I'm quite convinced that I was a British man, actually, but that's a whole 'nother Oprah).  I loved every second of my time there, though I did not take full advantage of the menfolk.  I was but a naive, innocent college student, nowhere near the brazen hussy that stands before ye today.  Anyhoo, this is all to say that there is something so delightful, so delicious, so delovely about a charmingly witty British man.  And Colin Firth and Ewan McGregor are two of my faves.  Super talented, both of them, with twinkling eyes and dimples you could live in…sigh.  Colin first stole my heart as Mr. Darcy in the (definitive!) BBC adaptation of Pride and Prejudice.  I was in such a tither to see that mini-series that I hauled all six videos from a rental store in the Upper East Side (the only freaking video rental store in ALL of Manhattan to carry the damn thing) to my apartment in Brooklyn, where I proceeded to watch each episode back to back to back to back to back (without leaving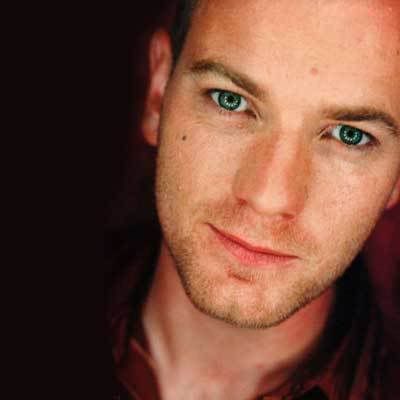 the house…I guess I was unemployed at the time, otherwise how the hell did I pull that one off ?).  Ewan has been on my Mandar since Trainspotting, when he was the hottest heroin addict this side of Scott Weiland.  (I have a weird thing for Scott Weiland, I think he is just crazy mega-sexy and I have no idea why!  I'm SO not into that whole skinny, druggie, makeup wearing rocker look, but damn if this one doesn't turn me all aquiver in me lady parts!)  And Moulin Rouge would have completely sucked without him, he was the absolute best thing about that movie and he got totally shafted in the whole "look, Nicole Kidman can sing!" juggernaut that followed that film.  Yeah, she can sing, but her voice is a thin as she is and I will never, ever buy her as a femme fatale no matter how red you make her hair or her dress or her lips!  Ewan, you deserve better.  But don't worry - La Kidman is swiftly on her way to Botoxed cinematic purgatory, whilst I suspect you have many more years up your charmingly witty, uber talented sleeves… 
3)  Charmingly Witty Brits With Secret Chocolate Fantasies
Ahh, Hugh Grant.  You want some brown sugar?  Come here, cause I got just what you want.  I'm a hot cup of silky chocolate.  I'm a steaming mug of cafe au lait.  I'm the caramel to take care of your sweet tooth, baby, 'cause when the rest of the world was pissed about your arrest I was in seventh heaven!  I ain't mad at you, Hugh, not at all!  I was dee-lighted to see that drippy Liz Hurley left in the dust in favor of a sister whose Mama had actually given her something to shake.  Next time, why don't you give Her Hotness a call.  I'm not a professional, I won't charge you, you won't be arrested, but you will be SA-TIS-FIED! 
I promise.
Stay tuned for part two of Her Hotness Gives Thanks, coming at you live on Thanksgiving Day!!
2 Responses
Sarah Says:
November 23rd, 2007 at 2:29 am

Her Hotness, I TOO have an unexplainable yet undeniable thing for Scott Weiland!!! I SO don't go for that super skinny rocker thing either, yet there it is! Sweet love…okay, probably just lust, but still sweet…or actually kind of more dirty. Yeah, dirty lust, that's it!

It IS dirty lust, isn't it?! You kinda want him to trash his hotel room (which was, come to think of it, probably already trashed) and then do dirty, sweaty things to you in the middle of the wreckage…in spite of the fact that I think I'd probably break him…I'm relieved to know I am not the only one with such desires

Hot Man Diet » Blog Archive » Her Hotness Gives Thanks, The 2008 Edition Says:
November 24th, 2008 at 8:31 am

[…] you a veritable cornucopia of Manjoyment, a smorgasbord of Manificence…I did it last year in two parts.  This year I'm bringing it all in one shining package of Hotness.  The one […]
Leave a Comment