Week 9:  down 4.5 pounds (-17.5 total!) Holy crap, holy crap, holy crap!!
Hello HMD'ers!  I am indeed back on track…but I'm SICK ya'll!  I think I've caught the bug that's been going around lately, so today's Weekly Speak will be finished whenever I can sit upright for more than 30 seconds straight. 
To be continued…
Here I am!  SO SORRY for the short message.  You'll all be happy to know that the demons that took over my body have been exorcised and are gone.  Summer sick sucks!
Where did I leave off?  Oh yeah - holy crap, holy crap, holy crap!!  I had a GREAT week.  I'll be honest with you guys, this is one of the most successful weight loss endeavors I have ever undertaken.  Sure, there have been a few weeks (and there will probably be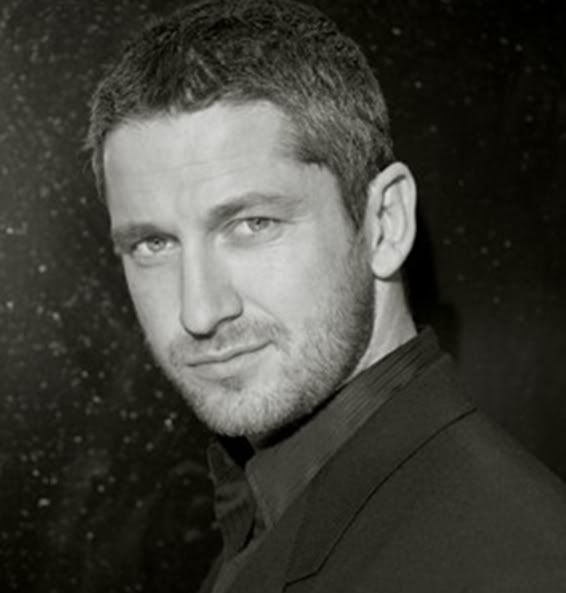 more in the future, I'm sure) where I didn't lose anything.  But not once have I gained!  That is a BIG accomplishment.  So, I'm patting myself on the back…if only Gerard Butler were here to do that for me…
…sigh…
But to be for reals for a minute, I have to say that I am so thankful for Hot Man Diet.  It has helped bring so many things into focus for me, not only food and weight-wise, but the creative outlet has had a HUGE impact on my psyche and personal happiness.  This funny little idea I had one day in a fit of rage and sexual frustration (sorry Mom!) has dramatically changed my life.  Improved my life.  Saved my life.  So thank you, HMD'ers, for being there and listening and for loving these Hot Men as much as I do!  And to all you Hot Manspirations out there in the world, listen up - I'm back on track and on my way to Hotness.  You better get ready, cause I'm gonna be ON FIRE!!  (P.S.  I recommend stretching…a lot!  I'm VERY flexible.)
Hot Manspirations of the Week:  I don't think we've had a week this Hot since the All-Star break.  And I think I've raved enough about my newest Hot Manspiration, Monsieur Butler.  Thanks to Netflix, he and I will have several chances to get acquainted
over the next week. (And a shout out to E. in Pasadena for recommending her favorite Gerard Butler film…it will be the first film of his that I will see and he'll be in full Scottish lilt.  Lovely!)  I have also heard from many HMD'ers who share my now not-so-secret crush on Paul Walker.  NOTE TO PAUL WALKER:  Paul, I don't know who your reps are or what agency you're with, but let me tell you something - you have fans!  Not teenybopper, Freddie Prinze, Jr. fans.  No.  Women love you.  Grown ass, adult women adore you.  But we refuse to see the crap you've been in.  Do yourself a favor - follow Ryan Gosling around.  The next part he turns down, take it!  Don't hesitate, don't think about it, just take the damn project.  Even the bad movies he's been making are better than what you've been doing.  Please, do this for us, do this for yourself.  Let us love you out loud!  No more secrets, Paul, no more secrets! 
Hot Man Diet Foe of the Week:  Hot Bartenders.  Oh, you know who you are, all you Hot Bartenders out there, using your smiles and your wiles to get us to buy "just one more round" and then the next time we look up we're six drinks in, falling off our stools and still trying to get your number.  It's not fair!  Damn you, Hot Bartenders, I am at your mercy…use me, abuse me, confuse me, choose me!, cruise me, peruse me, excuse me, booze me, enthuse me, but most importantly, NEVER refuse me!
2 Responses
miss gee Says:
July 30th, 2007 at 9:15 am

Get well, HH. Ring up Dr. Ross, as played by Georgeous Clooney, and tell him you require a pint of Whoa Neg STAT and 400 CCs of Olive Juice. (17 lbs!!!! You rule!)

Hot Man Diet » Blog Archive » Hot Man Diet Requests and Dedications - September Says:
September 28th, 2007 at 11:08 pm

[…] she falls over herself for that movie!), I am a huge fan of the rest of Ryan's work (see Back on Track!).  Like Mr. Bernal before him, Ryan Gosling makes some interesting, quirky, gutty movie choices […]
Leave a Comment