We interrupt our regularly scheduled weigh-in to bring you…this…
Hey ya'll.  How are things out there in HMD land?  As you can see, I am not weighing in this week.  I am not even going to step on the scale.  Why?  Because…well…because this was not a good week, and I do not want to derail my efforts with a blow to the ego.  The following is a list of things that ALL apparently taste better than a Hot Man feels (at least they did this past week):
Cheeseburger and fries
Margarita
Bear Claw
Margarita
Pizza
Margarita
1/2 bottle Chianti
Margarita
Taco Bell
Margarita
Creme brulee (this one actually is actually a contender…one could raise a relatively persuasive argument that creme brulee does indeed taste better than a Hot Man feels…maybe)
Margarita
So let's examine the facts: it has been 8 plus weeks that I have been on Hot Man Diet.  I have lost 13 pounds total (assuming, of course, that the margaritas listed above have not permanently affixed themselves to my hips, as they are often wont to do).  One cannot argue that my pursuits thus far have been successful.  I've been lucky and grateful to have achieved this success with just a few lifestyle changes here and there.  But the time has come to up the ante.  Buckle down.  Focus.  Gird myself for the battle to come.  It is time to really absorb the message I myself created - nothing tastes as good as a Hot Man feels!  To put it coarsely - it's time to shit or get off the pot.  Ladies and gentlemen, let's get to shitting!! 
I've got my veggie challenge still in play, I am going to slowly unwrap myself from the ever-present clutch of the hooch, I'm gonna make sure the exercise stays just as consistent and intense, and I will THINK before I put anything in my mouth - will eating this help me get a Hot Man?  I've said it before and I'll say it again - if the answer to that question is no, I WON'T EAT IT!!
And now…ammunition!  One cannot go into battle unarmed.  And so this week, in thinking about what it was I needed in terms of Hot Manspiration, I came up with a new Trifecta of Hotness.  This Trifecta is a bit more complex than my OTH, because it is broken down by category of Hotness.  To wit, there are three main components of effective Hot Manspiration - talent, strength (of character, although physical strength is always a plus) and eye candy-ness.  The three men that I have chosen each exemplify one of these traits.  Together, they make a formidable weapon against any tempting foodstuffs.  I give you my Hot Manspirations of the Week I Get Back On Track:
Talent:  Savion Glover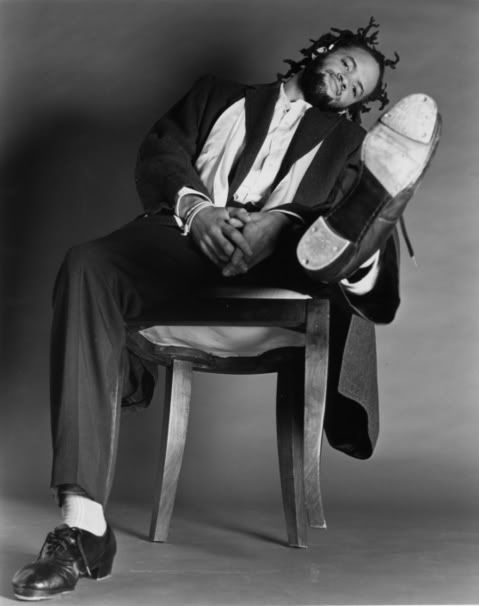 I had the pleasure of spending last night at the Hollywood Bowl with some dee-lightful friends watching this dee-lightful hoofer tap dance his way into my heart…again.  Savion Glover's talents are unreal.  Bring in 'da Noise, Bring in 'da Funk is STILL one of the best shows I have EVER seen on Broadway and remains one of the few times I've seen my mother smile for two hours straight!  (The other time was my college graduation, the next time will be my wedding, that's right she loves me and ONLY ME, not my brother or my niece, just ME!!!)  I cannot articulate the kind of unabashed joy that was on Mr. Glover's face the entire time he danced.  I can only hope to some day achieve that same kind of professional happiness.  If you ever get the opportunity to see this man in action, DON'T TURN IT DOWN!  You will sorely regret it, almost as much as I regret that hour I wasted yesterday morning watching the E! True Hollywood Story of Full House (it sucked me in!).  Have mercy, indeed.
Strength:  Kyle Chandler
Please don't tell me you don't know who this man is.  Please don't.  You wanna know who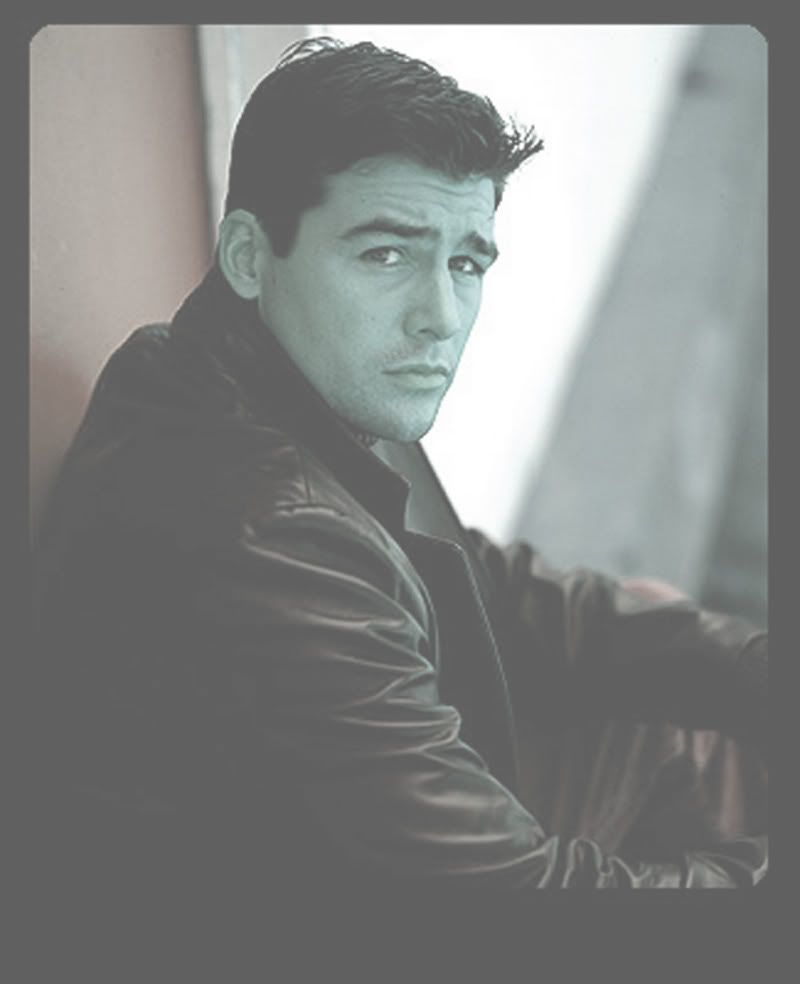 he is?  He's my future husband, that's who he is!  Kyle Chandler, Coach Taylor on Friday Night Lights and sometimes better known as that dude who was pissy with Meredith and then got blown up by that bomb on Grey's Anatomy, is the epitome of strength, aka solid support, aka a man who looks like he drinks milk and loves his mother and has set foot in a church once or twice and can fix things.  He is the man that my best friend Ann and I fight over when we're not fighting over Derek Jeter.  Her: "Coach Taylor is a solid, somewhat bearish, provocative, and noble man.  He is to be my husband.  Yes?  Isn't this who you said I would one day marry?  I mean, he represents the type you see me ending up with, is that not so?  Or am I being too hopeful?  Too optimistic that you could see such a hunk as my huzz.  Please don't say that I am remembering incorrectly and that you had in actuality mentally partnered me with the guy from JAG. God."  Me: "I have always suspected that you would end up with a Coach Taylor, and I have always been secretly jealous of that fact.  I WANT to end up with a Coach Taylor, but I do not think such a quiet, taciturn man and I would get along in real life.  He would think me too much, I would think him too boring.  Although I'm sure such a man drinks milk, and you KNOW how I feel about men who drink milk!"
Eye Candy-ness:  Paul Walker
Paul Walker has been my secret guilty pleasure for many years now.  I have hearted him on the DL for quite some time, as he is not the type of man that anyone over the age of sixteen should EVER admit to desiring.  (I'm also developing a secret crush on that Zac Efron from High School Musical and Hairspray, which is BAD!  He's all of 19 and that's BAD!  I suspect my 10 year old niece might also have a crush on him and that's SO BAD of me!)  But ya'll - Paul Walker moves me.  I've never seen any of his movies, save for Pleasantville, but whenever his visage comes across my television screen I stop and send a little thank you to the Big Man upstairs for creating such a wonder.  He's beautiful!  The downfall - I suspect that the telephone conversation Mr. Walker is having in that picture is peppered with "dudes" and makes several references to a) the workout session he has either just left or is going to, b) the Jessicas he was worked with/slept with/dated, c) that brother road trip comedy he's been trying to convince Matthew McConaughey to do for, like, EVER and d) a debate between spending the evening at Hyde or flying to the Palms for that VIP Pussycat Dolls concert (he'll ultimately do both).  NOTE TO PAUL WALKER:  If you are reading this (and why wouldn't you be reading this?!) and would like to prove me wrong, feel free to email me at herhotness@hotmandiet.com.  We can totally do lunch or get coffee or whatevs and you can tell me how deep and serious and intense you are while I plot to get you topless.  I'd be totally into it!   
So HMD'ers, I resolve to get back on track.  No more bumps in the road for this lovely lady.  I'm back on the wagon and ready to ride!
It is almost here!  It is almost time!  Hot Man Diet Requests and Dedications - July…coming SOON!!!  Stay tuned!
8 Responses
Leave a Comment