Week 5: down 0 pounds (- 12.5 total!)  I figured this would be my first week with no weight loss.  After last week's impressive showing, this doesn't surprise me in the least.  But it MIGHT have been avoided - I think there were a few days there where I didn't have ANY fruits and/or vegetables!  I know, I know, that is very poor form, but I'm already prepared to mend my cheating ways.  I'm going to imagine that it is George Clooney feeding me those grapes and carrots, one by one, from his hands to my lips…I need more grapes!  I need more carrots!  I need more George!
Many of you guys might remember that in my very first post, The Hotness Begins…, I mentioned the fact that I live in Los Angeles.  I cannot tell you how huge a role this city has played in my life.  And in taking a moment to speak about my own oft-questioned (by me, anyway) Hotness, I must needs bring up the impact of living in the City of Angels. 
Los Angeles is full of incredibly well built, exceptionally good looking women.  I do not believe that I am one of them.  I am not trying to be coy or self-deprecating here, I am just trying to call a spade a spade, and this spade says that she just don't feel so pretty lately.  I mean, this isn't entirely unusual.  No woman that I know ever feels like she's a bona fide 10 all of the time, and this list includes several women who are incredibly well built and exceptionally good looking.  So maybe I should chalk it up to hormones (damn ye, HMD Foe #2!) or just an emotional slump in general.  Maybe I'm just concentrating so much on the Hotness of others that I've not noticed my own.  In any case, I've been feeling invisible to men lately.  And that is hard, pun notwithstanding. 
We all of us want to feel desirable, no?  This brings to mind a quote from one of my Mostest Favoritest Plays Ever - Ntozake Shange's for colored girls who have considered suicide/when the rainbow is enuf: "I want you to know/this waz an experiment/to see how selfish i cd be…if i cd stand not being wanted/when I wanted to be wanted/& i cannot."  And while I have taken this quote a bit out of context, I simply couldn't resist a) introducing peeps to the exceptional work of Ms. Shange  and b) borrowing some of her brilliance to make my point.  We all want to be wanted!  We do!  And it is simply hard (again, pardon the pun) to catch some male attention in a city teeming, nay, overflowing with incredibly well built, exceptionally good looking women.  Of course, this is the reason I started HMD, because I recognized that as much as I am a "fun gal" with a "great personality" and a really good "sense of humor", as much as I am ALL of these things and more, at the end of the day it don't mean shit.  Eeeck, that sounded bitter!  Let's try that again: at the end of the day, if those things don't come nicely wrapped, that'll be one gift that never really gets opened.  Or not opened often enough, if you know what I mean.  (Mom, I'm really talking about presents here, Christmas presents, birthday presents, those things in boxes covered in wrapping paper, really I am!…okay…I'm going to church now!)  
This would typically be the point where I would sum things up with an insightful, eloquent bit of wisdom, where I would illuminate the lessons learned from this quandry and look forward with a hopeful eye on the future.  But…I can't.  This is simply one of those things that comes with being a woman who lives in Los Angeles. 
Besides, "I've got a long way to go, but with Hot Man Diet on my side, I'll make it!"  Yeah, that's right.  I quoted myself.  You got something to say about it? 
I didn't think so!
Hot Manspiration of the Week: Clive Owen.  Hubba hubba.  I watched Children of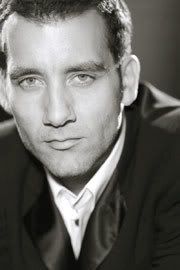 Men Tuesday evening and am STILL thinking of this Hot Man.  I remember when I saw him the first time, years ago, when a friend dragged me to a random Friday night viewing of Croupier.  I was hooked then, even though he was young and rough around the edges and, unfortunately, blond for most of the movie (and I usually like blonds, but it does NOT work on him!).  Now he's aged like a fine wine, 'cause that Man is UNDENIABLY HOT!!  Even Lancome agrees.  So does J. from Maine, who submitted Mr. Owen as his HMD Request and Dedication: " I do have a man request.  I'm partial to the Brits.  I don't know why.  Flawed but pretty I suppose.  Clive Owen, the new face of Lancome and the face to wake up to every morning and the most beautiful lips to whisper 'You're hot.  I'm hot.  Let's do  it.'"  Yowza!  I like your style, J. from Maine, I like your style!!
Seeing as how today's entry focused more on the dark side of Hotness, I'm gonna switch things up this week, lest I become That Girl, you know, That Girl That's Always Complaining About Things When She Should Be Talking About Hot Men.  Instead of featuring a HMD Foe of the Week, I give you all a very special:
Hot Man Diet Friend of the Week: The first ever HMD Friend of the Week is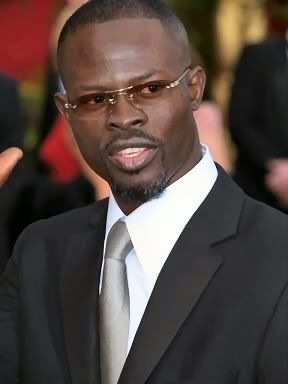 Netflix.  Thank God for Netflix.  It brings Hotness right into my house.  I love it!  How did I ever live without it?  Not only can I thank Netflix for bringing me Clive last week, I can thank it for the current Hotness sitting on my living room table, Blood Diamond.  (Question: Who will be next week's Hot Manspiration - Leo DiCaprio or Djimon Hounsou?  Answer: BOTH!)  And I will be FOREVER in Netflix's debt for introducing me to Daniel Craig, whom I instantly fell madly in love with after viewing Casino Royale and who is one third of my Original Trifecta of Hotness.  Also, it is the best Christmas gift (see Mom, I AM talking about presents!) that I ever gave my grandmother.  She's obsessed with Doogie Howser, MD…but that's a whole 'nother Oprah… 
**** A Very Special Announcement ***** A Very Special Announcement ****
Hot Man Diet merchandise now available!!  Hot Man Diet merchandise now available!!  Order your items now at http://www.cafepress.com/HotManDiet.  And keep checking in - more items will be coming soon!! 
3 Responses
Miss Gee Says:
July 2nd, 2007 at 11:17 am

are you not called "her hotness?" yes you are! you're hot! be a believer!

You are right! I MUST BELIEVE! If I don't believe, who will?

Bones Rodriguez Says:
July 4th, 2007 at 10:07 pm

The spade is right- L.A. has hot chicks everywhere!

Thanks. You're so helpful. Ass.

LL Says:
July 10th, 2007 at 7:14 am

Need to mention the warm glow of Mature Hotness. While it may lessen aggressiveness (others may call it "muscle tone"), time can give a man the Grown-Up Manliness that is so inspirational to older dieters. 50+ Cary Grant had it in, may I say, spades. There's Patrick Stewart, Robert Duvall, Mike Durkin - just to name a few.

I agree completely and can add to your list - Paul Newman still makes my heart skip several beats. And that Mike Durkin - HOTNESS PERSONIFIED!!
Leave a Comment