I am giggling.
It's 5 pm on a Wednesday evening and I am drinking a glass of red wine and giggling.
The Yankees begin their quest for a World Series repeat in a half hour and I am in front of the computer drinking a glass of red wine and giggling.
I am not drunk.  But I am giggling.
Why?
Because I'm baaaaaaaaaccccckkkkkkk!!!!!!!!!!!!!!!!!!
I'm giggling because you thought I was gone, admit it you totally thought I was gone but I'm NOT!  I'm back!
And I'm giggling because I am HAPPYSOHAPPYFREAKINGECSTATICOVERJOYED to be back, to be here, to be present and accounted for and all right and all ready and here just here here here here here here!  Back where I belong! 
Jete's happy, too.  Just look at that picture.  Sigh…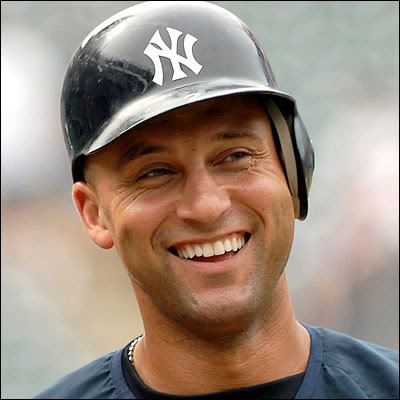 One question - where my people at?  I know I left, I know I ran away but I'm back and I wonder if you're with me?  Do you feel me?  Can you hop back on this Hotness train and ride it 'till we (someday) go off into the sunset?  Can you?  I know it's a bumpy ride, full of highs and lows, but you know you love it.  How could you not?  The conductors are hotttttttttt!
Consider this baptism by wine.  As I sit here giggling and the Yankees march down Repeat Street, this glass of red wine finds me in a new place with a new life, everything completely changed, everything completely different save but one thing - the Hotness.  How can I truly begin anew without the Hotness?  I can not!
So here we are.  Let me tell you about my life now - I've left the LBC (so much drama!) and find myself ensconced in the quiet hum of suburbia.  I'm living with the RLHM. 
Whaaa??!?!?! 
Yup, since last I wrote the ex and I unwound that wicked web we had weaved and got back to the business of falling in love.  And here we remain, tucked away in South Orange County, him dealing with the addition of woman and dog into his very bachelor-fied existence, me finally having the freedom (and strength) to pursue acting full-time.
Whaaa??!?!?!
Yup, it's true.  Amazing things can happen when you let love in your life.
As for the Hotness…well…let's just say we've got our work cut out for us.  You don't go from being coupled to being single to being re-coupled and living together without a scar or two.  And my "scars" always land on my hips.  This time is no different. 
So I'm back!  Bigger and badder than ever, ready to take this itty bitty world by storm…and yes, I am just getting warm…
(If you don't recognize that last reference, get thee some LL Cool J STAT!)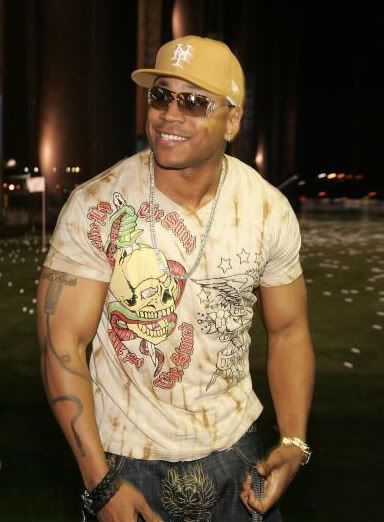 Meet me here first thing next Monday morning.  There is much to be done.  Let's get this party started!!!!!
HAVE A MANTASTIC WEEKEND!!
4 Responses
Leave a Comment