Week 3: down 1 pound (-8.5 total!)
Hey HMD'ers!  Did ya'll enjoy my Father's Day Hotness?  Somebody called them "Dadspirations", an awesome term I cannot believe I didn't think of myself.  Those Dadspirations are enough to keep a girl on track, huh? 
Yesterday morning I found myself watching Matt Lauer interview Princes William and Harry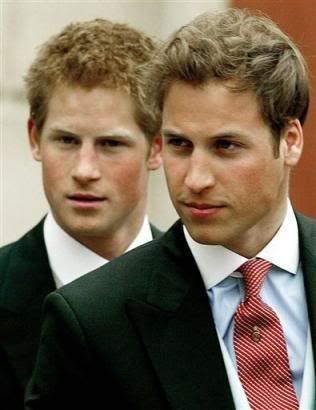 on the Today show, and I realized that not only do I want a Hot Man, I want to create a Hot Man!  Watching those two (Hot!) young men discuss their mother with such respect and affection, to hear them speak of her legacy with such eloquence and passion…well, it made this old gal yearn for her own Hot Boys.  What a wonderful thing that would be, to raise a good Man for the world to enjoy, that perhaps someday a woman might think of my son as her Hot Manspiration of the Week…awww…I'm getting all teary-eyed and shit…
But enough of that, let's get back to business.  This diet is working, ya'll.  And not just for me.  I have received my first testimonial!  I have fans!  People are really listening to what I'm saying!  Ladies and gentlemen, meet my Hot Man Dieter of the Week:
The Hot Man Diet is actually working. I can't tell you how many bad food choices I have NOT made thanks to Hot Manspiration.  For example, last night at dinner, I ordered grilled fish instead of a blue cheese burger.  For lunch I ate an english muffin and some turkey breast instead of pizza with jalapenos and mushrooms. And I just got a cup of coffee instead of the chocolate cookie that was sitting right next to the coffee cups. And let's not forget the fact that hot dudes do NOT like chicks who smoke…I owe this girl my life. Tell her thanks next time you see her!!
YOU'RE WELCOME!!  Keep it up (especially the no smoking!).
Hot Manspiration of the Week:  Again, this one is for my HMDer of the Week, whose favorite Hot Manspiration is Matthew McConaughey.  Who can argue with such a fine choice?  Not I, said the cat, not I.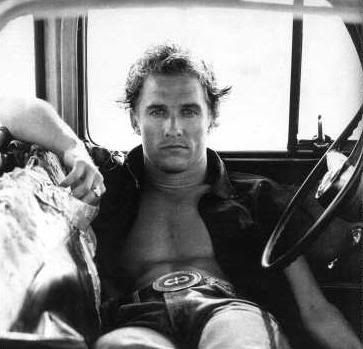 HMD Foe of the Week:  Weekends!  Ugh, it is SO hard for me to be mindful of my food choices on the weekends.  I don't know about you guys, but come Friday afternoon all thoughts of fruits and vegetables go out the friggin' window, save for the random citrus attached to my cocktail or the salsa that comes with my chips and margaritas.  It is a struggle, one that I cannot claim to have mastered at all.  I can have a fantastic week, but those last 48 hours, oy!  They're the roughest.  Does anyone have any good tips/tricks for dealing with weekends?  (P.S.  Do NOT send me any of those craptacular "diet tricks" we've all heard a gajillion times…if you've got an interesting tip I want to hear it.  If you're gonna tell me to drink less or order a salad at a bar, save it for the next schmuck!)  
9 Responses
Leave a Comment