*** Programming Note - This week's regular Monday check-in has been rescheduled for Tuesday, June 19th, so that we may bring you the special entry below.  Enjoy! ***    
On this day when we pay tribute to all the menfolk in our lives, I thought it fitting to take a moment to salute some of the Hot Dads we've come to know and love.  So hand your Dad a beer and find a quiet spot all your own - I've got some serious Hotness for you to enjoy!
The Original Hot Dad
Denzel Washington is the mac daddy and the daddy mac, no doubt about it.  He's what every man wants to be and what every woman wants - smart, talented, fiercely sexy, stylish, suave, lick-your-lips-and-thank-the-heavens-above HOT!  He's the only man my mother and I both find irrestible.  There's nothing more I can say…he simply Is.  Damn.  Damn.  Damn!  
Tonight's salad is for you, Denzel Washington.  Tonight's salad is for you! 
 The Golden Hot Dad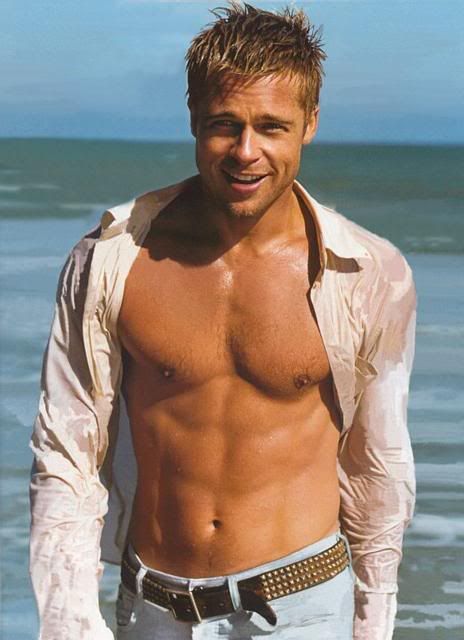 So I'll admit it - I was firmly planted on Team Aniston.  I love me some Jen ex-Pitt and wanted nothing more than to see the love spawn of Brangelina born with a scarlet A burned on her forehead.  Instead, they have combined to produce one of the only truly beautiful babies ever made in La La Land.  (I'm talking to you Jen and Ben…lil' Violet may have all ten fingers and all ten toes, but she ain't got nothing on Shiloh Nouvel I Have Too Many Names!) 
Anyhoo, there is also no denying that, love him or hate him, Brad Pitt is one Hot Mothertrucker.  And one Hot Dad.
The Dreamy Hot Dad
Patrick Dempsey is deceptively Hot.  He seems like someone you could or should know, a neighbor or a co-worker, that friend of a friend, that guy you met at that party that one time who brought the expensive beer and hung out by the dip all night.  But here's the thing - your neighbors are not that Hot!  Your co-workers are not that Hot!  (If they are, let me know and I will be there ASAP in my finest business casual.)  And if such time comes, and I hope it does not, but if such time comes as you should ever require the services of a neurosurgeon you can bet your bottom dollar that he will not be that Hot!
Nothing against neurosurgeons…I'm just trying to call a spade a spade.
The Rebel Hot Dad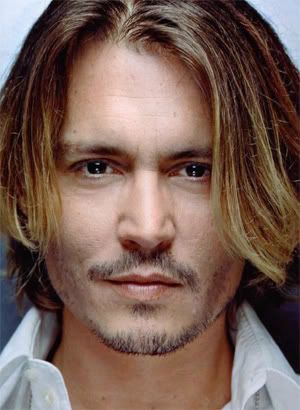 While Johnny Depp is a fine father, as this past year has proven, I am primarily including Monsieur Depp in today's proceedings because of an email plea that I received yesterday from a very good friend:
"Dear Leah,
While I know he has never been your favorite whiteboy he's always been mine and for my birthday, I'm wondering if you could highlight my Manspiration, the one and only Johnny Depp. You can pick the photo - anything from 21 Jump Street pretty boy, to dreaded up Jack Sparrow would do…And if you could find a nudie out there, well, I may never need to eat again."
I am still on the hunt for that nudie, but in the meantime this handsome close-up will have to do.   Happy Birthday Anne!
The Rocker Hot Dad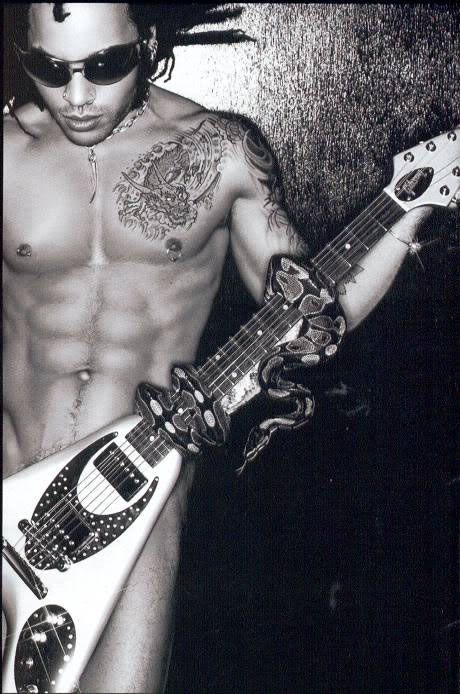 One year I dressed up as Lenny Kravitz for Halloween.  For reals.  And I pulled it off, too.  (Never understimate the power of an afro wig and a wife beater.)  Perhaps that explains Lenny's inclusion in this list.  Am I attempting to validate my own Hotness by association?  Is this a case of misplaced hubris?
Um, yeah…take a look at that pic again and tell me he doesn't belong on any Hot list!  In fact, homeboy is so Hot that I need to put him on every list I make from here on in, be it shopping, grocery, hit…if it is a list those abs, that chest, that face, they DESERVE to be on it! 
And to think, that man's daughter is practically a grown ass woman!  Bravo, world, bravo!  You done good with this one.  You done good.
The Bad Hot Dad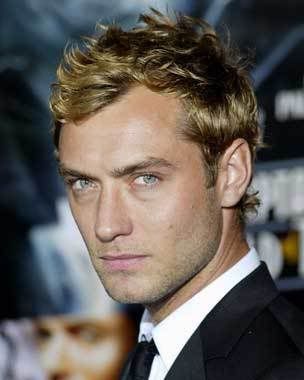 Stop boinking the nanny, Jude Law! 
The Sporty Hot Dad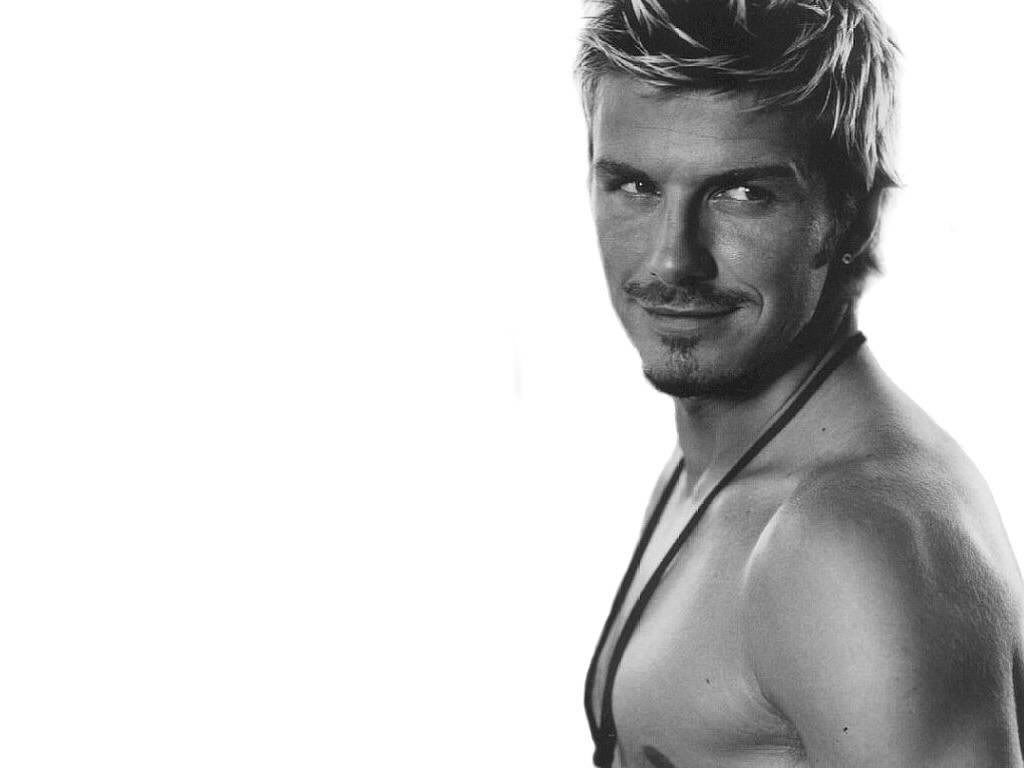 Or should I say Posh Hot Dad?  In any event, David Beckham is one Hot Motherfella.  If he does indeed end up in LA I will be one of the many Galaxy novices screaming his name from the stands.  Because while some dream of being able to bend it like Beckham, there are many more of us who dream of bending it with Beckham!
Becks, does Posh REALLY do it for you?  Come on, you can be honest with me.  Do you really enjoy knocking boots with bones?  Do you like the bruises her excessively sharp chin leaves on your glorious physique?  And most importantly - do you really want to have to sit front row center for the Spice Girls reunion concert?  Well, do you?!
The Hot Dad-To-Be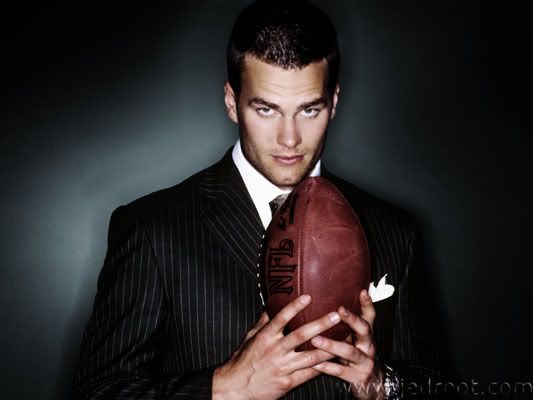 I think many of ya'll know that I am a baseball girl.  In fact, the only two sports I really follow are baseball and women's gymnastics.  So it is quite a feat for an athlete from another sport to enter my consciousness.  Becks was able to pull it off.  James Blake has become a recent favorite.  Michael Jordan will always be in the mix.  But as far as football is concerned, my heart belongs to Tom Brady!
 I always joke to my friends that I want a man who looks like he drinks milk.  You know what I mean, right?  Someone who is wholesome and fresh-scrubbed and looks like he loves his mother and has stepped foot in a church once or twice in his life.  Well, even though he knocked up his baby's mamma and then dumped her for a supermodel, Tom Brady very much looks like he drinks milk.  Yum!
The Ultimate Hot Dad
Will Smith loves his children.  Will Smith loves his wife.  Will Smith is talented, funny, charming, and exceptionally Hot!  Will Smith - for all these reasons and more, you are this year's Ultimate Hot Dad.  Come over here, you big lug, and hug me with those arms.  Hug me, I say!!   
Before we part, I must give a shout out to three real life Hot Dads who are simply the best - my brother Kye, my Uncle Max and HMD.com's IT guy extraordinaire, Mark.  Happy Father's Day!!!  
9 Responses
Leave a Comment