Week 12: down 2 pounds (-11.6 pounds total) So excited about this loss!! Surprised and excited! HMD'ers, you may recall that even though I didn't post an entry I did in fact weigh in 2 weeks ago. At that time I was up .6 pounds. So it seems I have actually lost 2.6 pounds during these past two weeks. Excellent news, especially since I now find myself in a house full of turkey, pie and stuffing….next week should be interesting…
Helloooo!!! Did everyone have a nice Thanksgiving? Is everyone else now stuck in a house full of turkey, pie and stuffing? I looked in my fridge this morning and had a mild panic attack. Who the hell is going to eat all this foooooooooodddddd??!?!?!?!? Will all of you please come over for dinner this week? Please!!! The holiday season is upon us, kids. It is in our fridge and in our face and I, for one, am not quite ready for it. Help me, HMD'ers!! I've got a little bit of fight in me…but is it enough?!?!?!?!?!?!?!?
It is with a sigh of relief that I bring back one of HMD's feature presentations - the glorious Hot Man Diet Requests and Dedications! Ah kids, nothing fills me with warmness more than requested Manspiration! You all have given me some serious Mancandy over the years and I thank you for it. I love the Hotness. You love the Hotness. I LOVE that you love the Hotness!! Let us all be Manspired!! I've only got a little bit of fight in me - let's make sure it is enough!
Today's Request and Dedication comes from a rather unlikely source - the Professor's Mom! For those of you just joining us, the Professor is my sweetheart. He's the best Hot Man I have ever known and I plan on keeping him around forever. Lucky for me his mother is an incredibly lovely woman, a sweet Southern lady with a killer eye for spotting Hotness. Whaaa?!?!? The sweet Southern lady has a killer eye for spotting Hotness?! And how!! First off, I have to give her some serious Hot Man Diet accolades. She has lost over 30 pounds since July!!!!! That is incredible!! She's been kicking butt and taking names at Weight Watchers and I am incredibly proud of her. WOO HOOOOO!!!!! So inspiring!! When she wrote the Professor with two suggestions for HMD I couldn't help but plan out an entire entry around her and her wonderful success story.
Her two choices for Hot Manspiration of the Week are an interesting duo. First, we have actor/singer Christian Kane. He's rough and rugged around the edges, a country boy you may or may not have heard of but one you definitely wouldn't mind meeting on a cold night in a cool bar. He's got a RIDICULOUS body and while I may not be the biggest fan of the long hair there is no denying that the muscles more than make up for it. If you have those arms around you do you need turkey, pie and stuffing? I don't think so!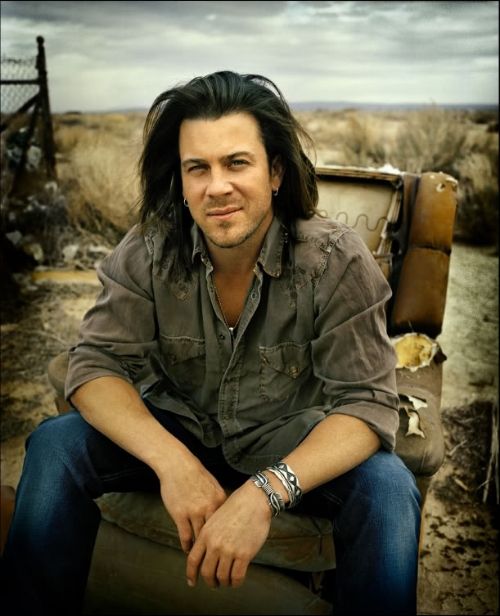 The beautiful yin to Christian's brawny yang, Shemar Moore is easily one of the best looking men to have ever inhabited this earth. I am stunned that he has never been on Hot Man Diet! I thought for sure he had been a Manspiration of the Week several times over, but amazingly enough this is his virgin appearance on HMD. For shame, Leah, for shame!! I've known about Shemar Moore and his face (that face!!) and his lips (those lips!!!) and his smile (that smile!!!) for years now, when he was on The Young and The Restless and thus always on my dorm room tv. (Y&R used to be my jam!) Huge thanks to the Professor's Mom for reminding me about this Manificence. Excellent taste, excellent work. Everyone - give it up for the Professor's Mom! When we needed inspired Manspiration most of all, she delivered. You. Go. GIRL!!